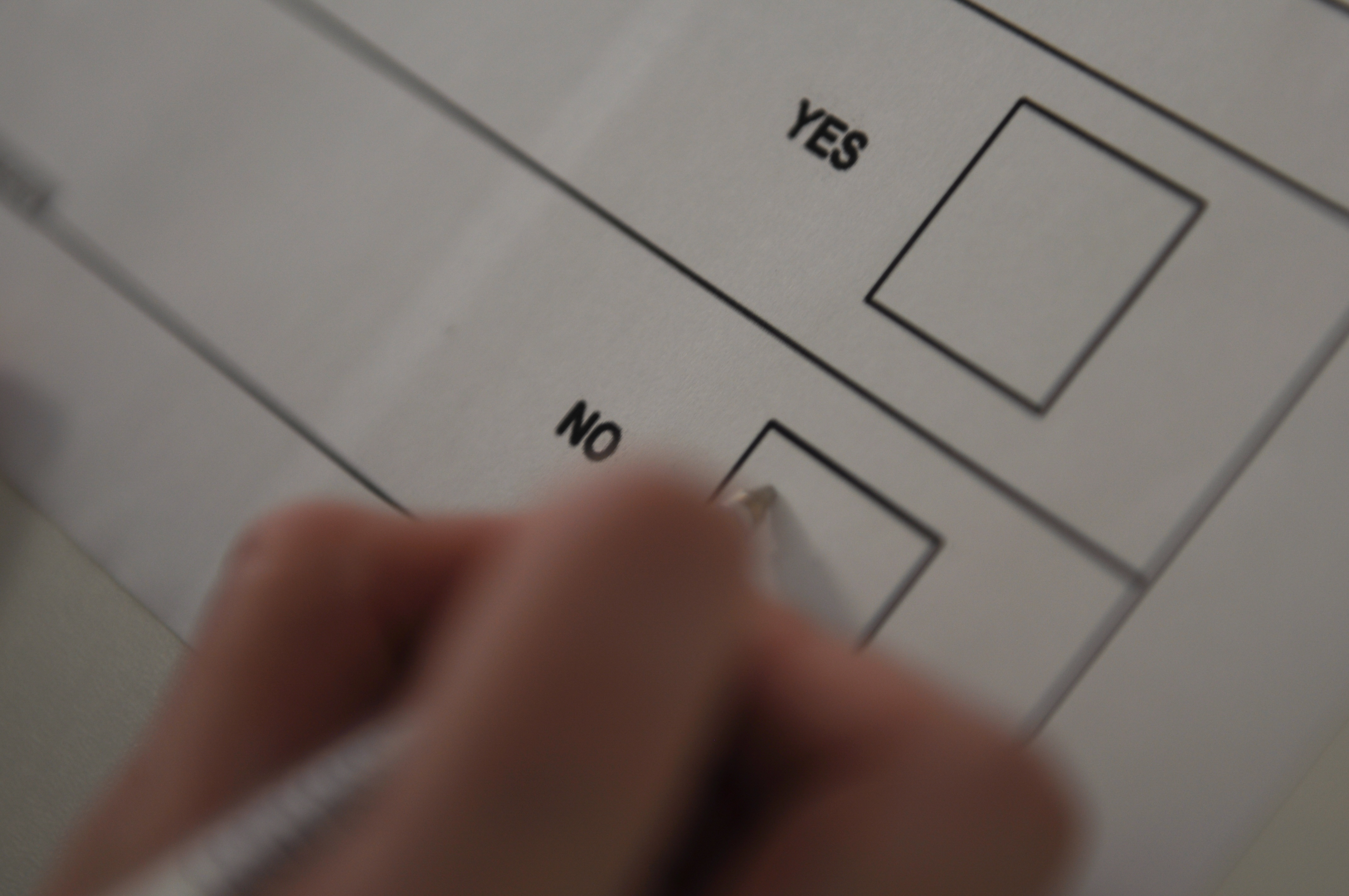 Today the 'Vote100: A Lincolnshire View of Women's Suffrage' exhibition opens at Lincoln Central Library.
The exhibition forms part of a series of events celebrating important dates in the history of women's voting rights and the extension of the franchise by #Vote100BGU at Bishop Grosseteste University (BGU) and in Lincoln through 2017-18.
February 6 2018 marks the 100th anniversary of the Representation of the People Act 1918, which enabled all men and some women over the age of 30 to vote for the first time.
July 2 2018 marks the 90th anniversary of the Equal Franchise Act, which gave women the same voting rights as men from the age of 21.
December 14 2018 is the centenary of the first general election in which women could exercise their newly gained right to vote.
BGU hosted a series of events in the lead up to the centenary on February 6 2018, on the day itself and throughout both 2017 and 2018. Lectures, debates, performances and more, including student-directed events, will all celebrate the important milestones. History, English Literature and Drama staff and students and BGU SU will be particularly active in supporting the various events.
BGU was founded in 1862 as the Lincoln Diocesan Training School for Mistresses, and through much of its history was a college specialising in preparing young women for the teaching profession.
'Equal opportunities for women in professional life was at the heart of BGU's original purpose. The history of the University over more than a century and a half make it a fitting setting to celebrate 100 years of progress in electoral and political opportunities for women.'
Dr Andrew Jackson, Head of Research, Bishop Grosseteste University.
Upcoming dates:
4 June – 2 July 2018 will see the exhibition 'Vote100: A Lincolnshire View of Women's Suffrage', at Lincoln Central Library on Freeschool Lane, Lincoln, LN2 1EZ. The exhibition has been designed by History and English staff and students at BGU: Dr Andrew Jackson, Dr Claudia Capancioni, Elaine Johnson, Sian Hope-Johnson and Jasmine Mills. It features Lincolnshire's contribution, set in the context on the progress towards achieving the vote in 1918, and the equalising of the franchise in 1928.
6 September – 9 September 2018 and Thursday 13 – 16 September 2018. Heritage Open Days at BGU. More details coming soon.
Previous events:
9 February 2018 – Women into politics event at BGU Students' Union (BGSU). The evening will include a debate on 'who should sit on the iron throne'. Join a house, declare for your female leader, and argue her case with other Game of Thrones fans. Guest speakers include Lincoln MP Karen Lee, former BGSU President Becca Smith and BGSU Manager Abigail Rogers.
6 February 2018. Andrew Jackson and Sian Hope-Johnson, BGU SU Officer and Eng Lit student, featured on BBC Radio Lincolnshire, discussing the historical and contemporary significance of Vote100. Andrew and Sian appear a number of times through the first hour of a three-hour programme marking the event, available on BBC Catch-Up here.
5 February 2018. Parliamentary Reform in 1918: Continuity, Reform or Revolution? In this talk noted historian, Professor Martin Pugh, explored a number of important and relevant questions surrounding the Representation of the People Act 1918.
November 27 2017 will find BGU hosting the Lincolnshire heat of the Historical Association Great Debate 2017 on the topic of: 'Was the 1918 extension of the franchise the most significant moment in British democratic history?' The heat, organised by the City of Lincoln Historical Association is open to Lincolnshire schools and sixth form colleges. Further information is available from Dr Claire Hubbard-Hall at BGU.
November 18 and 23 2017 were part of BGU's engagement with the national Being Human Festival on this year's theme of 'Lost and Found'. An event for two Lincoln-based schools on November 23 was organised in collaboration with the charities Slam Jam and First Story. The event on Saturday November 23 was open to the public and celebrated 'Becoming teachers: women's college life from 1862 to 1918'. This occasion considered the life and opportunities for young women in this period in history. Further information is available from Dr Claudia Capancioni at BGU.
November 6 2017 saw the first event relating to Vote 100, a lecture for the City of Lincoln Historical Association lecture. Dr Andrew Jackson, Head of School of Humanities at BGU, presented 'Life on the First World War Home Front: Distressing or a Blessing?' Andrew was accompanied by Maureen Sutton, folklore historian and dialect poet. Maureen read some extracts of the work of the Lincolnshire home-front poet, Bernard Samuel Gilbert, whose writings considered the lives, experiences and opportunities for working women 100 years ago. Further information is available from Andrew or Dr Claire Hubbard-Hall at BGU.
Articles:
Dr Andrew Jackson: Celebrating votes for women one hundred years on, The Lincolnite. 
---
Staff from the Identity, Culture and Communication research cluster at BGU are involved in the organisation of our Vote 100 events. Find out more about their work here.