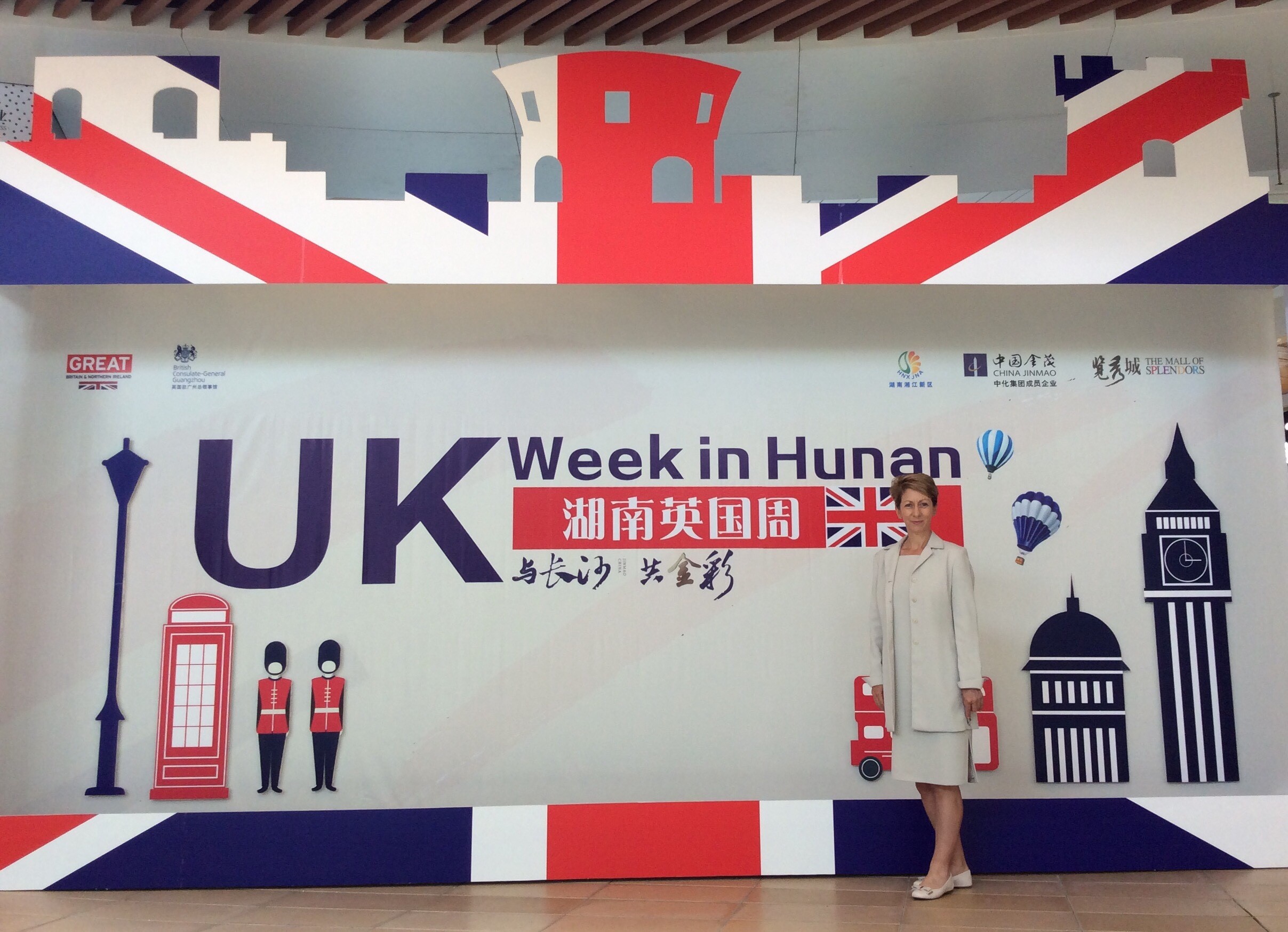 The Deputy Vice Chancellor of Bishop Grosseteste University (BGU) in Lincoln, Professor Jayne Mitchell, participated in the 'UK Week in Hunan' between 3 -7 July 2017.
The 'UK Week' was arranged by the British Consulate in Hunan to showcase the relationships between companies from the UK and China. Throughout the week Professor Mitchell attended a range of activities aimed at strengthening BGU's relationships with Chinese institutions.
As part of the visit Professor Mitchell met with four universities to discuss collaborative partnership working arrangements. She also signed a memorandum of understanding (MoU) with a new partner university in Hunan Province; Hunan University of Science and Technology (HNUST). The agreement with HNUST could provide opportunities for collaboration in Teacher Education, English, Teaching English to Speakers of Other Languages (TESOL) and research and study exchange for students and staff.
She also met with officials from the Hunan Provincial Government Education Department, delivered a seminar on 'education and globalization; opportunities for collaboration' and participated in events as part of the UK 'trade and industry' celebrations.
Professor Mitchell also attended a reception for HRH the Princess Royal hosted by the British Ambassador to China.
Speaking about the visit, Professor Mitchell said "We are extremely pleased to be able to connect with new partners in China, in addition to strengthening our relationships with existing partners.
"Bishop Grosseteste University is committed to developing its staff and students as global citizens. This partnership will benefit our staff, students and graduates – in addition to the economic and cultural prosperity of Lincolnshire."